Hardened steel has high hardness and high strength. It belongs to difficult to machine material. Its machinability is very poor. The main features are as follows:
(1) because the strength of martensite is large, the yield strength is close to tensile strength and the plastic deformation resistance increases. In cutting process, the cutting force per unit area of cutting layer is 35% higher than that of normalizing (187HB). Especially when processing flaky martensite, the blade has greater stress.
(2) the tool wear is fast because of the high hardness of martensite and the fine carbide with dispersed fine carbide. It has a great effect on the tool wear, and the thermal conductivity of martensite is small, the cutting temperature is high, the cutting tool wear is more serious and the tool life shortens. It is difficult to use ordinary cutting tool material to smooth cutting.
(3) it is possible to obtain smaller machined surface roughness values because the plasticity of steel is greatly reduced after quenching, and the plastic deformation is small in cutting. Although the chip is banded, it is brittle and easy to break. It is not easy to produce slime knife and scraps, and can obtain smaller machined surface roughness. When the cutting tool material and cutting conditions are selected properly, the effect of replacing grinding with cars can be achieved.
(4) The cutting machinability of quenched steel shows that the cutting edge is heavily loaded and wears fast when quenched steel is machined. Therefore, tool materials with high hardness, high wear resistance, high strength and impact resistance should be chosen. When hardened steel has higher hardness (45-65HRC), cermet and CBN cutters are suitable for improving production efficiency.
Workpiece Name: bearing ring; workpiece material: GCr15 bearing steel, 60-65HRC
Cutting parameters: Vc=75-140m/min; f=0.23-0.25mm/r; ap=0.5-0.7mm.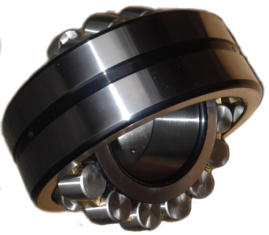 Workpiece Name: hub bearing unit; workpiece material: 65Mn, 58-63HRC
Cutting parameters: Vc=180-200m/min; f=0.1mm/r; ap=0.15mm.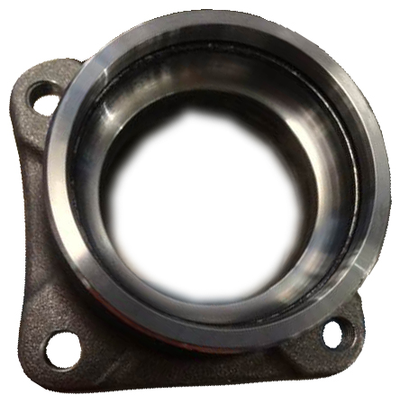 Workpiece Name: slewing bearing; workpiece material: 42CrMo, 47-55HRC
Cutting parameters: Vc=90m/min; f=0.6mm/r; ap=0.5mm.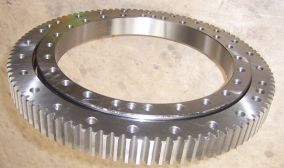 Workpiece Name: automobile transmission shaft; workpiece material: 20CrMo, 62-65HRC
Cutting parameters: Vc=100-150m/min; f=0.15mm/r; ap=0.1mm.